Abia Speaker Denies Rift With Ikpeazu, Says Criticism Lubricates Democracy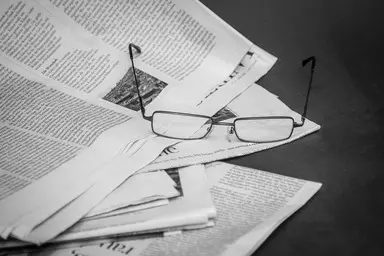 Contrary to insinuations in some quarters that the Abia State House of Assembly (ABHA) was on collision course with the governor, Dr. Okezie Ikpeazu, the Speaker, Hon. Chinedum Orji said there was no truth in such speculations. However, the Speaker told The Guardian that although the 7th ABHA enjoys cordial working relationship with the Executive, the fact remains that "constructive criticisms of government activities and policies are part of the ideals of democracy."
Orji, who was the majority leader in the immediate past Assembly, noted that as representatives of the people and in line with oversight responsibilities, citizens can criticize government activities constructively by "backing them up with suggestions that would positively oil and promote democracy and development of the state."
While challenging Abia citizens to imbibe the culture of speaking out, Orji tasked journalists on factual reportage of policies and programmes of the government, stressing that democracy could only make meaning when citizens take interest in the goings on of the state. The Speaker assured that under his watch, Abia State House of Assembly would remain focused in its commitment to discharging the statutory mandate conferred on the legislature in such a manner that would provoke and enthrone true legislative independence.
He said: "The relationship among the three arms of government, despite their constitutional independence, should be cordial. But at the same time, they are interdependent because they are working towards the same goal, particularly for the peace, social wellbeing, economic progress and development of the state."
Hon. Orji maintained that the 24-member Abia legislature, comprising 19 PDP members and five opposition lawmakers, is on the same page and with abiding resolve to continue supporting the PDP administration of Governor Ikpeazu as he strives to develop the state within the limits of available resources.
His words: "This 7th Abia State House of Assembly is well focused and members are doing their best to support and assist the governor run the state appropriately. The governor has put in so much to change the poor-Aba scenario for better, which, however, cannot be effectively done within the period the governor has held Office from May 29, 2015."
On whether his position as speaker is under any threat, Hon Orji, who is a ranking legislator representing Umuahia Central State Constituency for a second term, disclosed that he enjoys the maximum cooperation, support and rapport of his colleagues.
"Ours is team work," he said, "we have acclimatized fully and this has impacted visibly and could also be evidenced in the facelift that has been given to the Assembly against what it was in the past."I have therefore not left any body in doubt against my pledge on election as speaker and leader of members with equal status. I urge journalists to endeavour to report the positive progress being recorded in the state, especially the House of Assembly and the members according to their conscience through factual reporting, constructive and not destructive criticisms."
The speaker said he decided to run an open-door policy to ensure seamless information dissemination in line with his resolve to ensure that the deleterious influence of fake news does not mar the efforts of the Assembly to ensure peace and stability of the state.
Posted : 07/11/2019 5:21 am